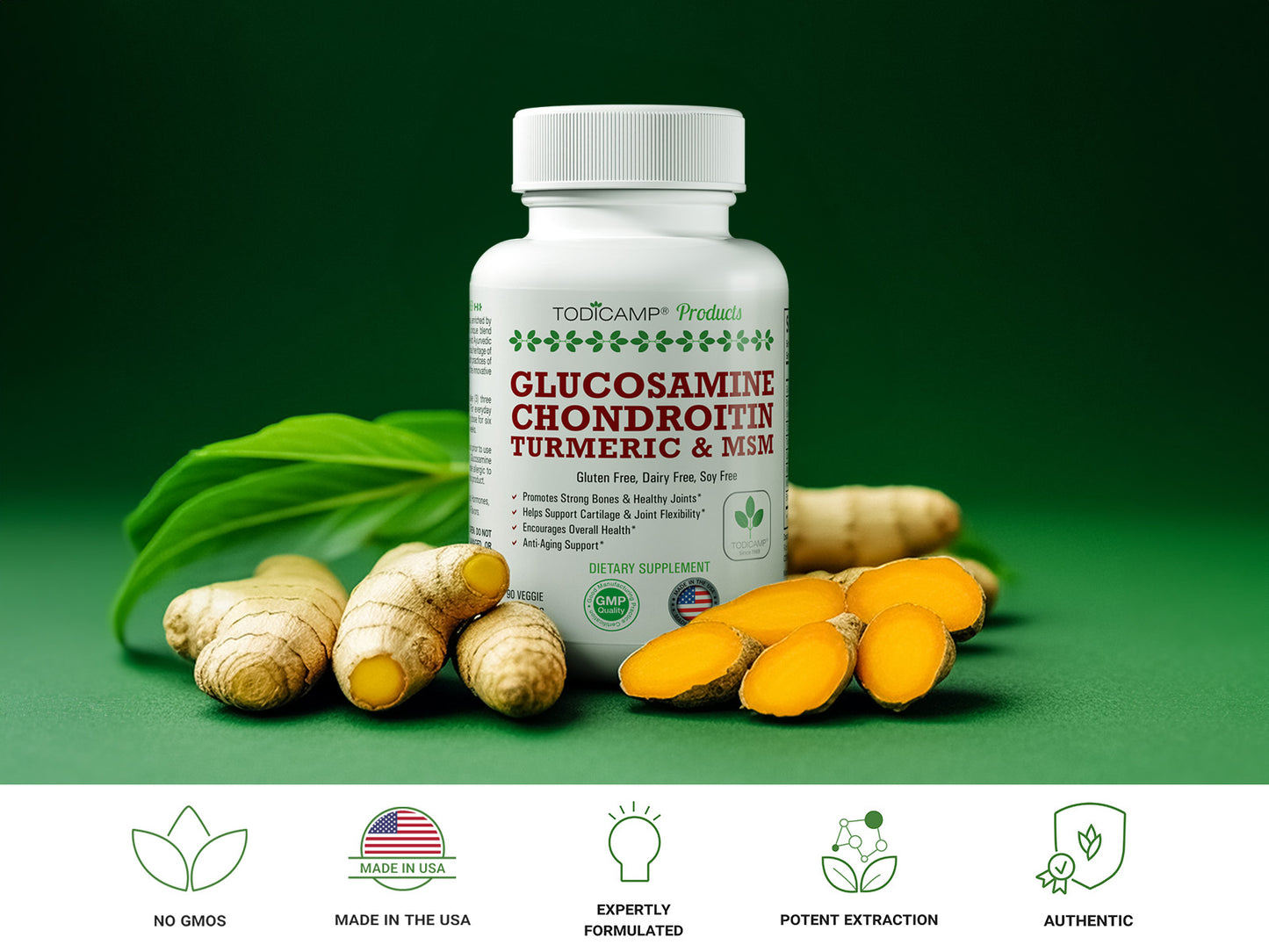 Evidence-Based Ingredients.
Todicamp's Joint Support Complex boasts a potent blend of clinically-studied ingredients, expertly formulated to provide well-rounded joint care. Our unique combination of Glucosamine Sulfate, Boswellia Extract, Chondroitin Sulfate, Turmeric, Quercetin, Methionine, MSM, and Bromelain effectively addresses various aspects of joint health.
Todicamp's Joint Support Complex is expertly formulated to provide comprehensive joint care and relief.

Our powerful blend combines Glucosamine Sulfate, Boswellia Extract, Chondroitin Sulfate, Turmeric, Quercetin, Methionine, MSM, and Bromelain to effectively target joint discomfort, promote mobility, and support overall joint health.

By incorporating a range of anti-inflammatory and cartilage-protecting ingredients, this potent formula works synergistically to nourish and strengthen your joints, while also reducing inflammation and pain.

Trust Todicamp's Joint Support Complex to be your daily partner for maintaining healthy joints and an active, pain-free lifestyle.
TODICAMP's Joint Support Supplement stands as a beacon of holistic joint care, meticulously formulated for those seeking relief and rejuvenation. At its core are Glucosamine and Chondroitin, two powerhouse ingredients renowned for their role in joint health. Glucosamine offers the essential building blocks for cartilage, promoting its regeneration and repair. Chondroitin complements this by inhibiting enzymes that can lead to cartilage breakdown, ensuring longevity and resilience of the joint's cushioning. Together, these components form a robust defense against wear and tear, offering both protection and repair. Incorporating this supplement into one's routine is a proactive step towards maintaining joint flexibility, reducing discomfort, and ensuring a life of unhindered movement and vitality.
TODICAMP's Relief and Mobility Formula is a masterfully crafted blend designed to address joint discomfort and enhance movement. Central to its efficacy are Bromelain and Turmeric, two natural ingredients revered for their therapeutic properties. Bromelain, derived from pineapple stems, possesses both anti-inflammatory and analgesic qualities, making it a potent agent in soothing joint discomfort. Turmeric, a golden-hued spice, is rich in curcumin, which is known for its powerful anti-inflammatory effects and its ability to modulate pain perception. Together, these ingredients offer a dual-action approach, targeting both the root cause of joint discomfort and the symptoms. Regular incorporation of this formula ensures enhanced mobility, reduced joint aches, and a return to fluid, pain-free movement, allowing individuals to embrace an active, unrestricted lifestyle.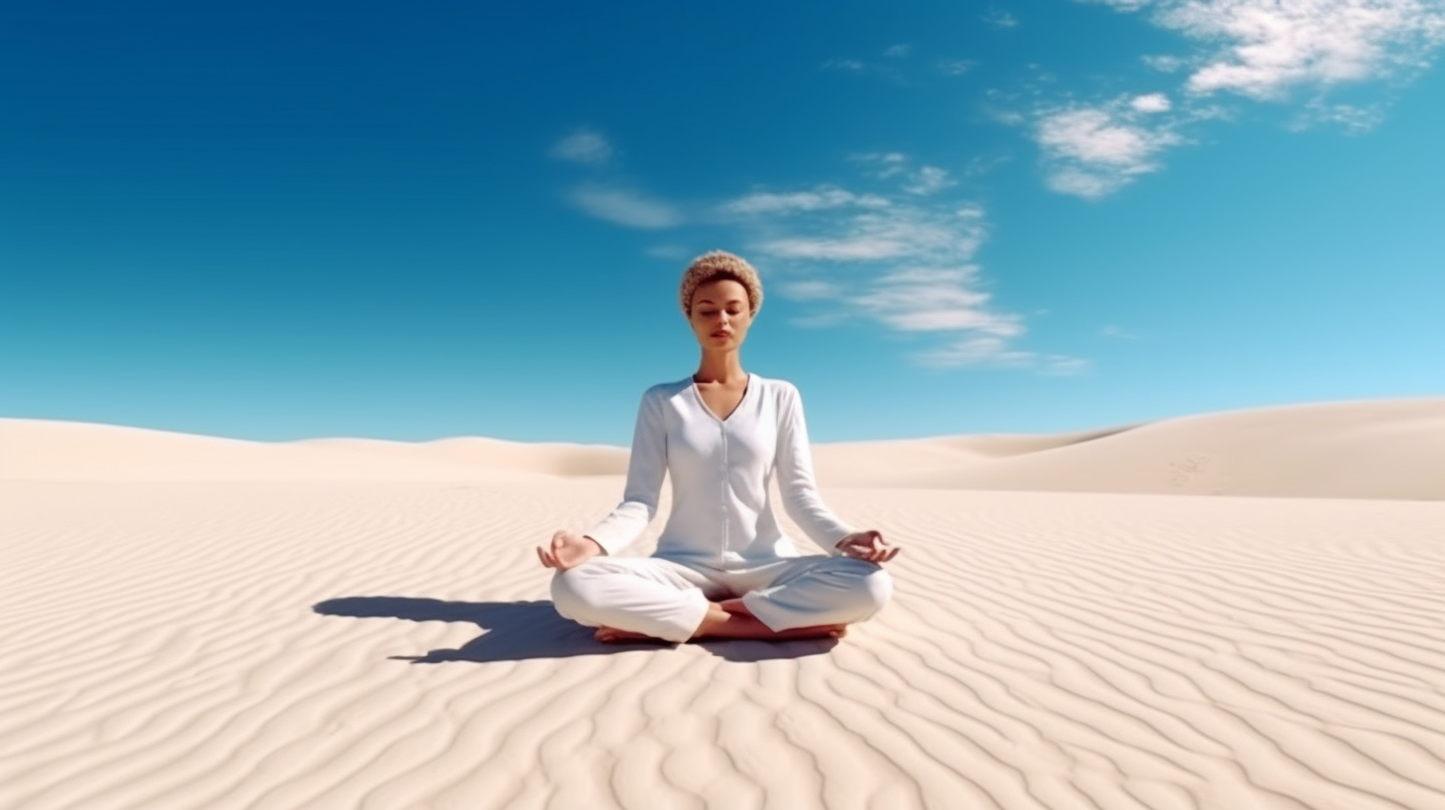 TODICAMP's Anti-Stiffness Formula is a synergistic blend, meticulously designed to combat joint stiffness and promote flexibility. At the heart of this formulation are Boswellia, Turmeric, and Quercetin, each renowned for its potent anti-inflammatory effects. Boswellia, a resin derived from the Boswellia tree, has been historically used to reduce inflammation and improve joint mobility. Turmeric, enriched with curcumin, further amplifies the formula's anti-inflammatory prowess, targeting swelling and discomfort. Quercetin, a powerful flavonoid, complements this duo by mitigating inflammation and promoting joint health. Together, these ingredients work harmoniously to alleviate joint stiffness, ensuring fluidity of movement. Integrating this blend into one's regimen is a proactive step towards maintaining joint flexibility, reducing discomfort, and reclaiming an active, unrestricted life.
What's Inside
Glucosamine Sulfate
Glucosamine is a naturally occurring compound found in the human body and is essential for maintaining the integrity of cartilage.
Chondroitin Sulfate
Chondroitin sulfate attracts liquid into the cartilage, providing the necessary hydrationand nutrients to maintain its function.
Boswellia Extract
Boswellia serrata, also known as Indian frankincense, contains active compounds called boswellic acids that exhibit potent anti-swelling properties.
Methionine
Methionine is an essential amino acid in synthesizingproteinsand other vital molecules, including cartilage components.