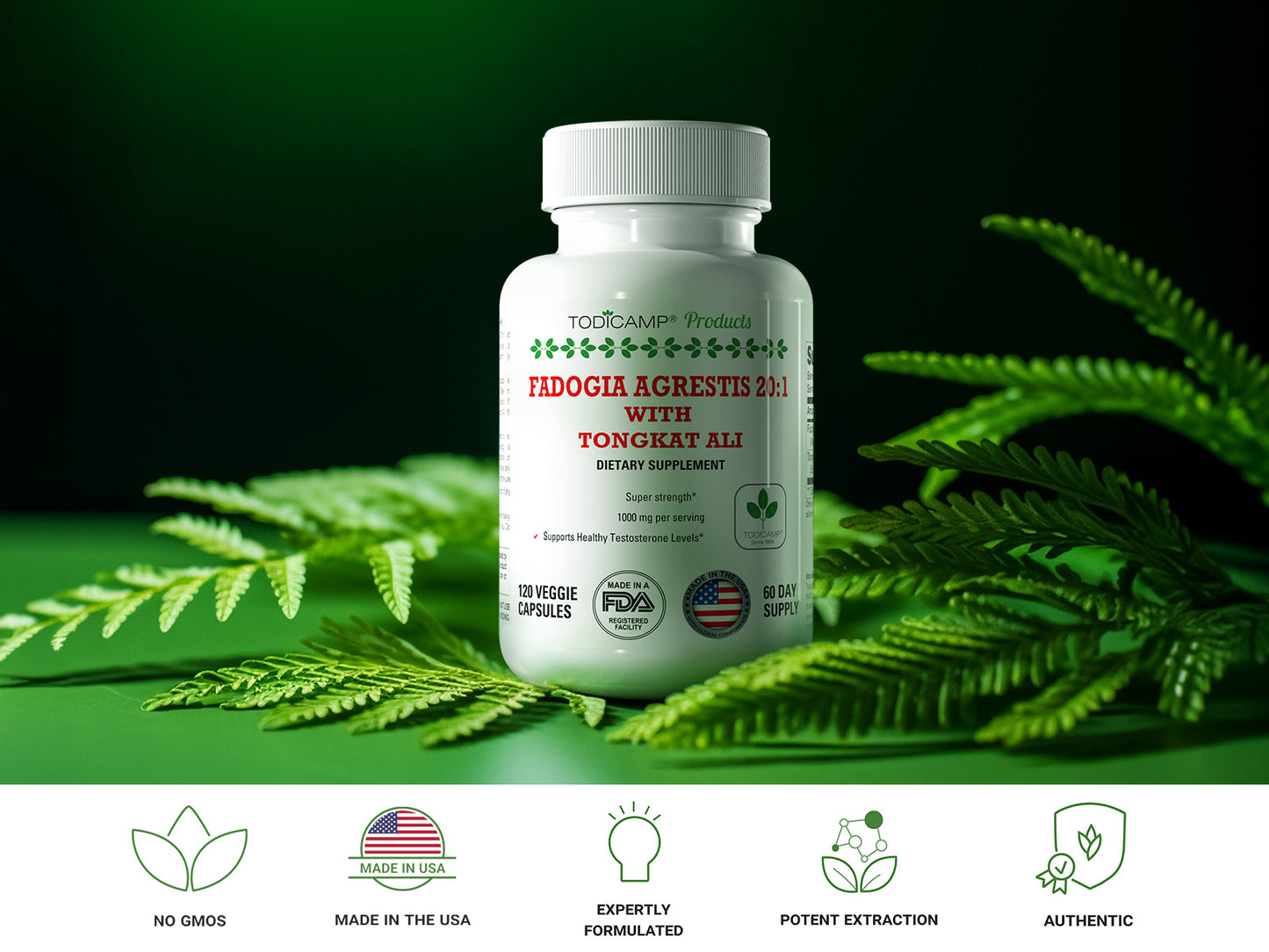 Optimal Energy & Performance Blend.
Unlock your full potential with this premium supplement, designed to elevate your performance and help you conquer your goals. Take charge and unleash the best version of yourself with our potent, lab-tested formula.
Fadogia Agrestis with Tongkat Ali Complex by Todicamp is a powerful blend designed to enhance vitality, stamina, and overall wellness.

This unique formula combines two potent natural ingredients, Fadogia Agrestis and Tongkat Ali, renowned for their positive effects on energy levels, natural testosterone support, and athletic performance.

The synergistic blend offers the best herbs to support your active lifestyle and improve your overall well-being.

Embrace the benefits of nature's finest with the Fadogia Agrestis and Tongkat Ali Complex, specifically crafted to boost your vigour and help you reach your full potential.
Improved Drive & Performance
Fadogia and Tongkat Ali form a potent herbal complex renowned for enhancing male drive and vitality. Fadogia, traditionally used in African medicine, has been studied for its potential to boost testosterone levels, a key hormone linked to male libido. Tongkat Ali, often referred to as the "Malaysian Ginseng," complements this by not only supporting healthy testosterone levels but also by reducing the effects of stress hormones, which can dampen drive. Together, these herbs synergistically elevate energy, stamina, and desire. Their combined effect ensures a holistic approach to male vitality, addressing both hormonal balance and psychological factors to invigorate male drive.
Both Fadogia and Tongkat Ali are revered in traditional medicine for their vitality-enhancing properties. Fadogia is believed to bolster stamina, ensuring sustained energy throughout the day. On the other hand, Tongkat Ali, often dubbed the "Malaysian Ginseng," is a powerhouse for boosting energy and combating fatigue. Their synergistic effects provide a consistent and natural energy surge, enhancing overall performance. With this potent combination, individuals can expect reduced feelings of tiredness and an elevated readiness to face daily challenges, making it a go-to solution for those seeking a natural boost to their energy levels.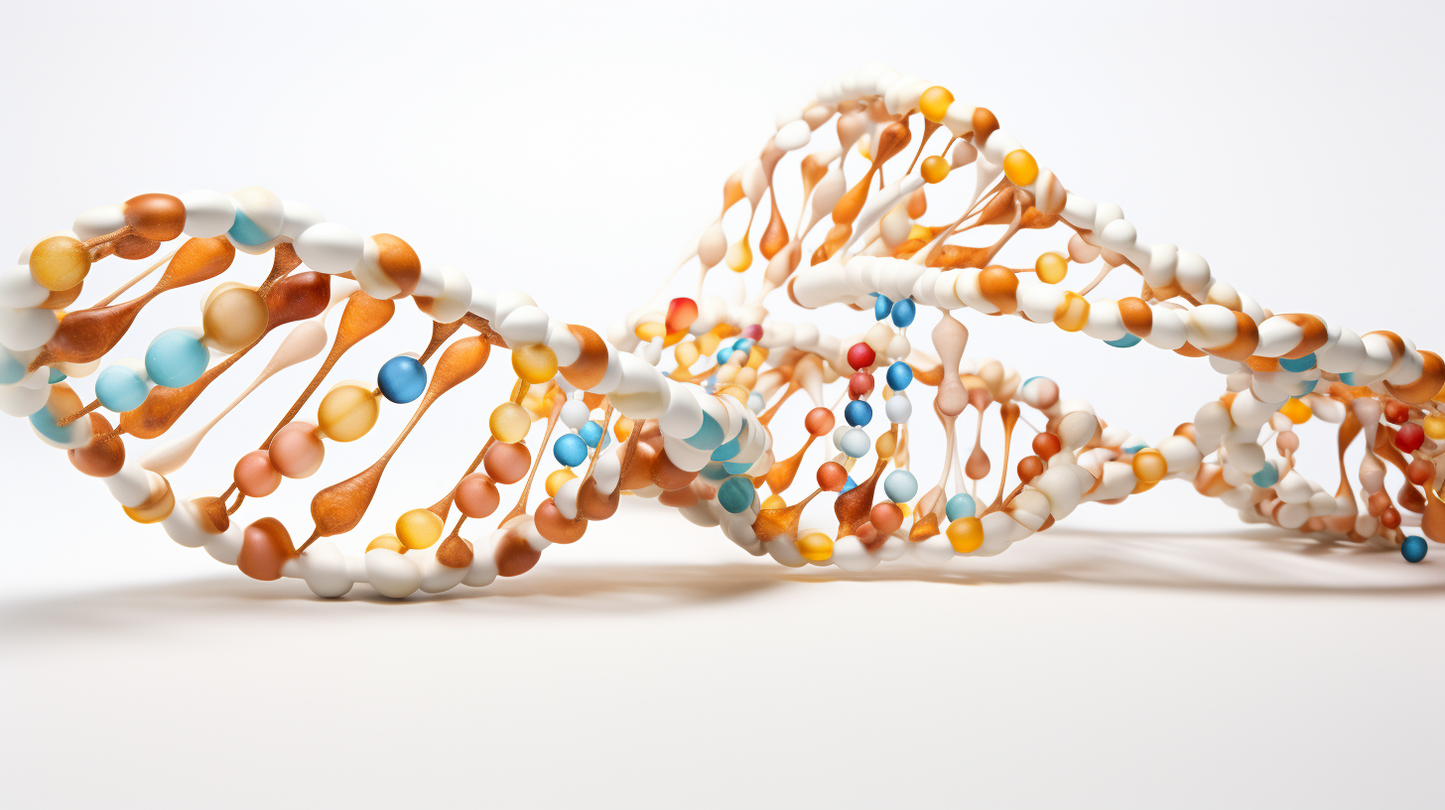 Fadogia and Tongkat Ali play a pivotal role in the realm of hormone regulation. Fadogia has been studied for its potential influence on testosterone levels, ensuring a balanced hormonal environment. Tongkat Ali, meanwhile, is renowned for its adaptogenic properties, helping the body maintain hormonal equilibrium, especially under stress. Their combined effects aid in stabilizing hormone fluctuations, promoting optimal levels that are crucial for various physiological functions. By integrating this herbal duo into one's regimen, individuals can benefit from a more harmonized hormonal landscape, which is essential for overall well-being, mood stability, and physical health.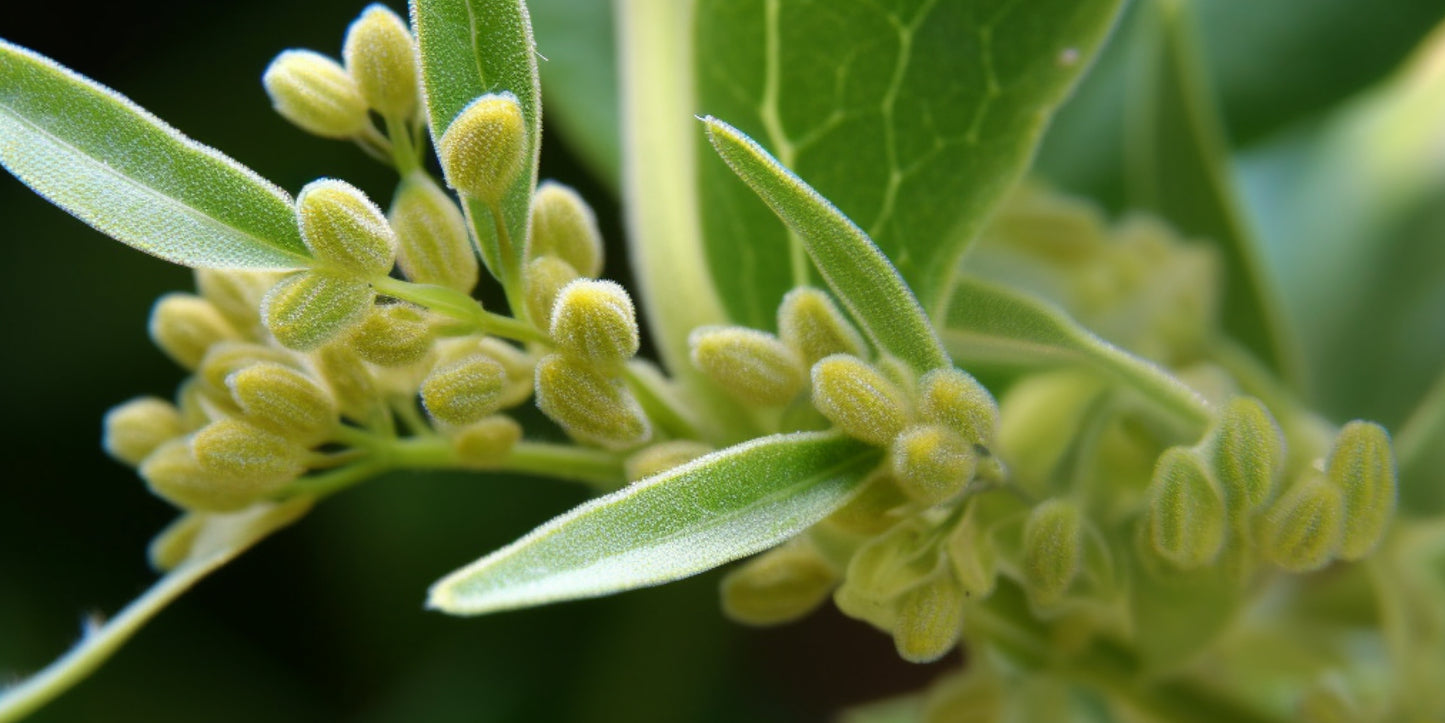 Fadogia Agrestis Extract (20:1)
Originating from a potent herb native to Africa, Fadogia Agrestis extract is acclaimed to raise hormone levels and improve athletic performance. Utilizing a 20:1 potency ratio, our extract provides an optimal concentration of alkaloids and saponins, ensuring maximum efficacy.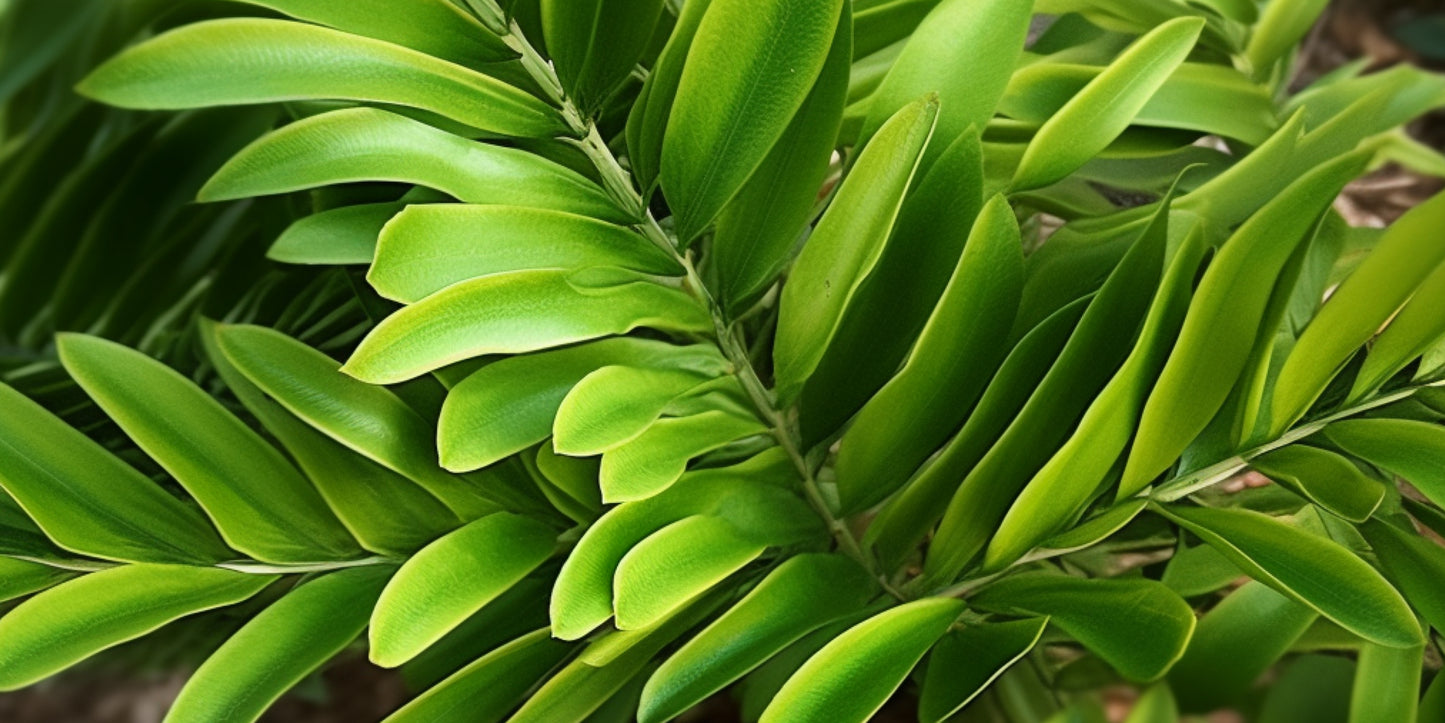 Tongkat Ali Extract (10:1)
Eurycoma Longifolia, is a distinguished botanical extract. Multiple scientific studies have substantiated its effectiveness in boosting muscle growth and enhancing male function. Our 10:1 Tongkat Ali extract encompasses a potent dose quassinoids and eurycomanone, delivering optimal results.
What's Inside
Saponins
Eurycomaosides have been studied for their potential to enhance physical performance through their impact on hormone levels.
Eurypeptides
Reduce the levels of the stress hormone cortisol in the body and stimulate the release of free Testosterone from its binding hormone globulin (SHBG).
Eurycomanone
Stimulates the release of GnRH (gonadotropin-releasing hormone), which triggers the release of LH (luteinizing hormone).
Alkaloids
Have a stimulatory effect on the central nervous system, leading to increased alertness and energy.