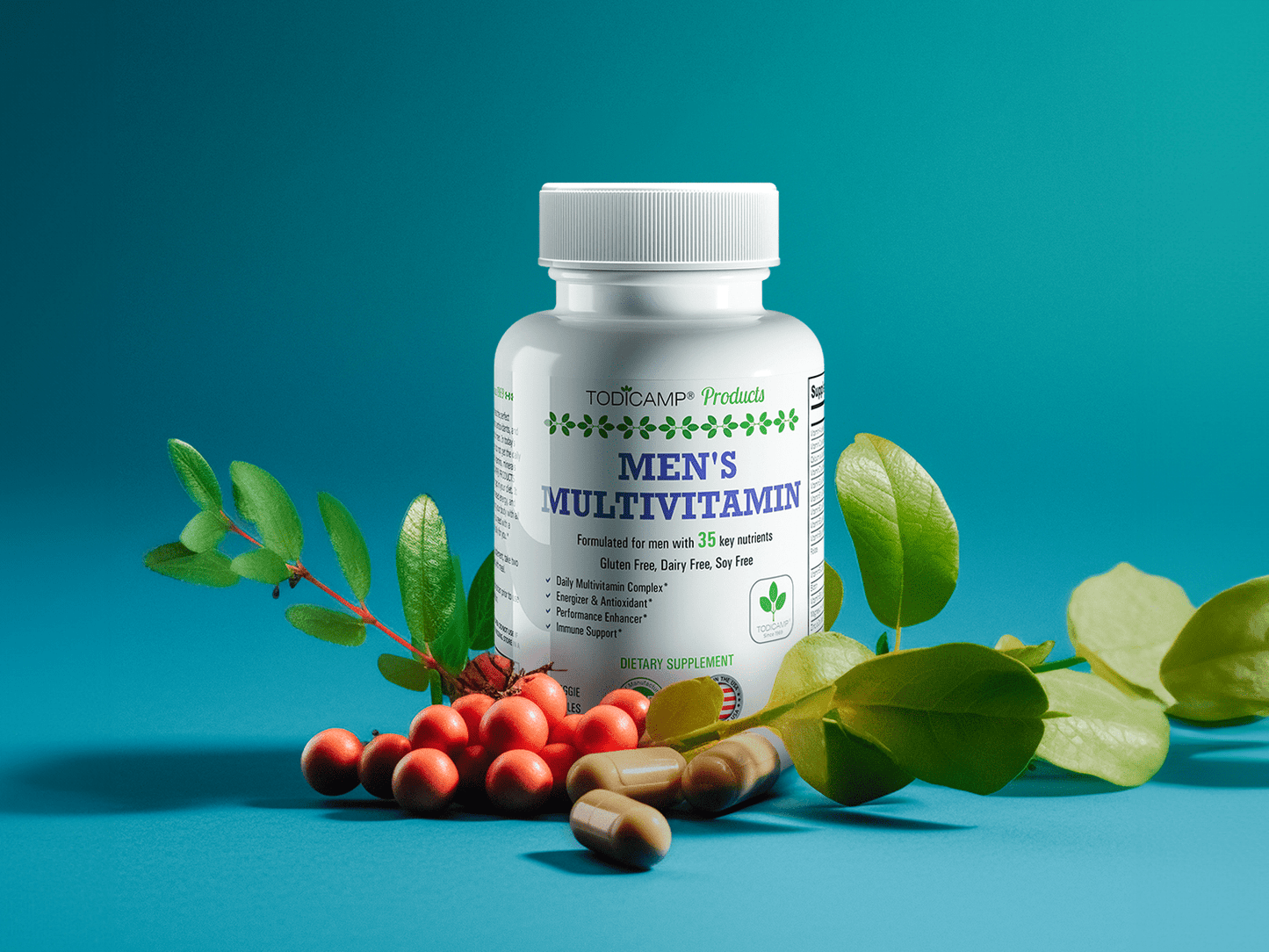 Complex for Daily Multivitamin Men Support!
Comprehensive Nutritional Support: Contains a full spectrum of essential men's vitamins and minerals to support men's overall health, ensuring daily nutritional needs are met.
Energy and Vitality: Includes B-vitamins and other elements known to support energy levels, brain health, and overall vitality, helping men stay active and focused.
Hormonal Balance: Features specific ingredients like Saw Palmetto and Stinging Nettle, known to support hormonal balance and overall healthy men's vitamins.
Antioxidant Properties: Packed with powerful antioxidants like Vitamins C and E, as well as plant extracts such as Green Tea and Grape Seed, to help protect the body's cells from damage.
Muscle and Bone Health: Offers key nutrients like Calcium, Magnesium, and Vitamins A and D, essential for maintaining muscle function and bone health.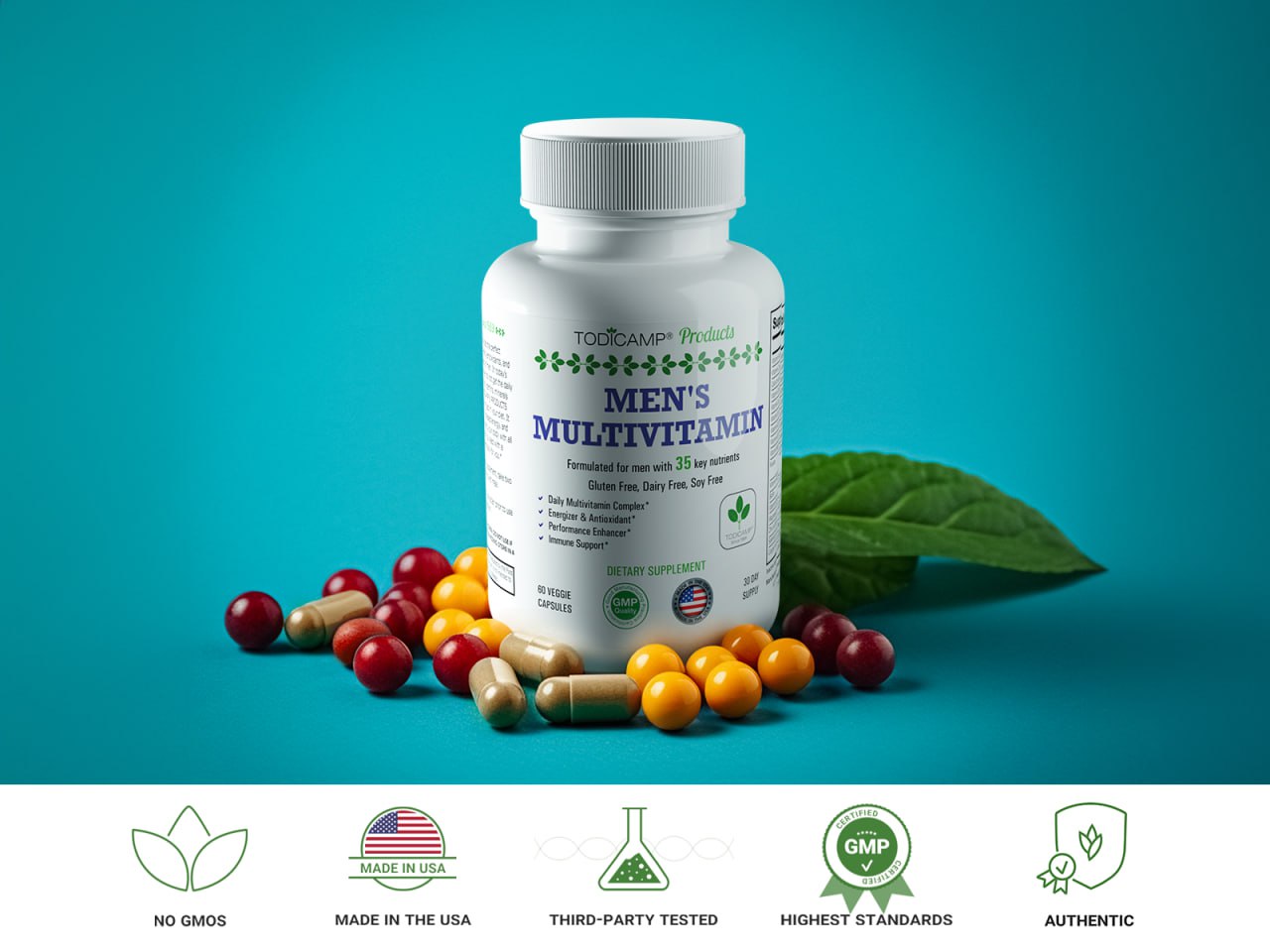 Best Daily Vitamins for Men!
Advanced Formula: Cutting-edge blend for modern men
All-in-One Solution: Complete support in one daily dose
Uncompromised Quality: Rigorously tested for purity & potency
Optimized Absorption: Bioavailable nutrients for maximum benefits
Lifestyle Empowerment: Elevate performance in every aspect of life
What's Inside
High Potency Multivitamin
Loaded with a full spectrum of essential vitamins, including Vitamin A, C, D, E, and a complete B-complex (B1, B2, B3, B5, B6, B9, B12).
Multivitamin & Multimineral Complex
Includes vital minerals like Calcium, Magnesium, Zinc, Selenium, Copper, Manganese, Chromium, and Molybdenum.
Herbal Supplements for Men
From the antioxidant-rich Green Tea and Grape Seed extracts to a unique blend of Stinging Nettle Root, Saw Palmetto, and Beta Glucan.