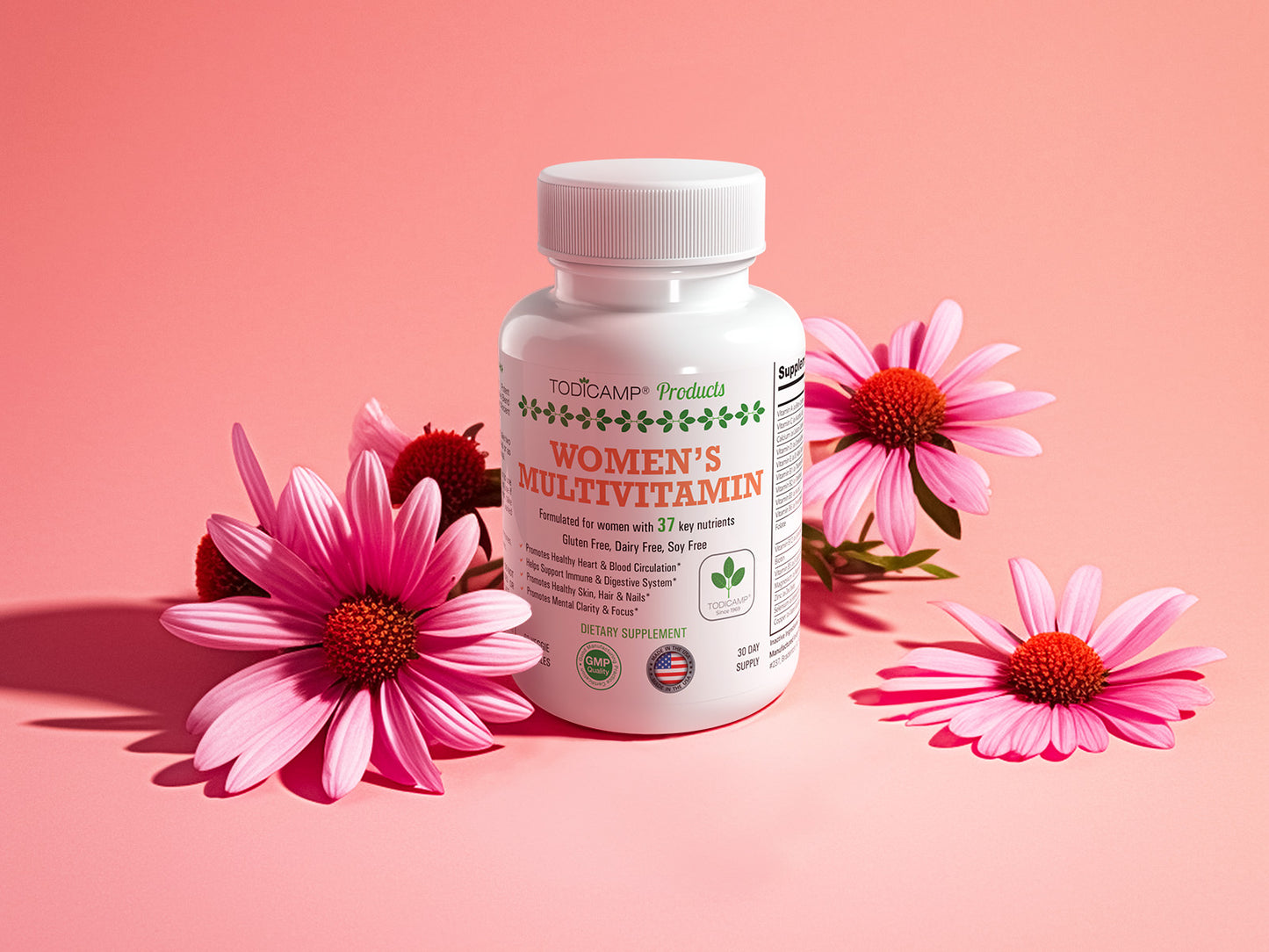 Daily Multivitamin for Women!
Immune System Support: The inclusion of Echinacea, Zinc, and Vitamin C helps bolster your immune system, providing a natural defense against common illnesses.
Energizing Formula: With B-complex vitamins, Magnesium, and Spirulina, this multivitamin complex is designed to boost your energy levels and keep you active throughout the day.
Radiant Skin, Hair, and Nails: Biotin, Vitamin E, and the antioxidant properties of Green Tea Extract contribute to healthier skin, hair, and nails, promoting a natural glow from within.
Heart Health and Antioxidant Protection:The heart-healthy benefits of Hawthorn Berries, coupled with the antioxidant-rich nature of Pomegranate and Green Tea Extracts, offer protection against oxidative stress and support cardiovascular health.
Digestive and Hormonal Balance:The Wild Yam and Red Clover Extracts in the formula may support hormonal balance, while ingredients like Zinc and Selenium contribute to a healthy digestive system.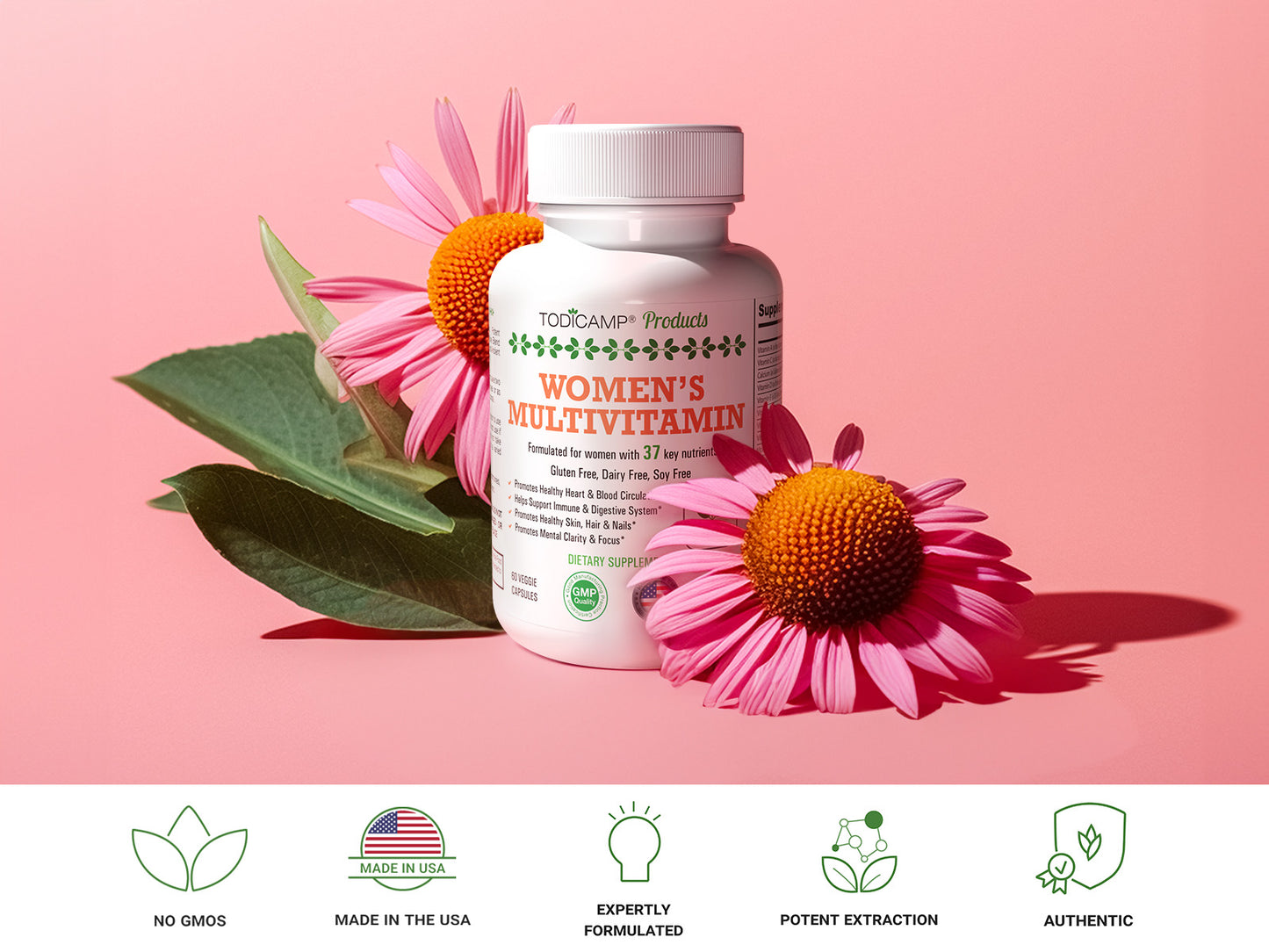 Most Important Women's Vitamins!
Holistic Wellness: Expertly designed to nourish mind, body, and spirit for optimal well-being.
Scientifically-Backed: Formulated based on the latest research to provide targeted support.
Bioavailable Nutrients: High absorption rates for maximum efficacy and benefits.
All-in-one solution, thoughtfully crafted to meet women's diverse health needs.
What's Inside?
Essential Vitamins
Essential Vitamins
Packed with a full spectrum of essential multi vitamins for women, including Vitamin A, C, D, E, and a complete B-complex (B1, B2, B3, B5, B6, B9, B12), considered top vitamins for women.
Minerals for Balanced Health
Minerals for Balanced Health
Our ultra multivitamin for women Includes vital minerals and vitality vitamins for women like Calcium, Magnesium, Zinc, Selenium, Copper, Manganese, Chromium, and Molybdenum.
Power-Packed Plant Extracts
Power-Packed Plant Extracts
TODICAMP's wellness vitamins for women include antioxidant-rich Green Tea and Grape Seed extracts and immune-boosting Echinacea and Garlic.